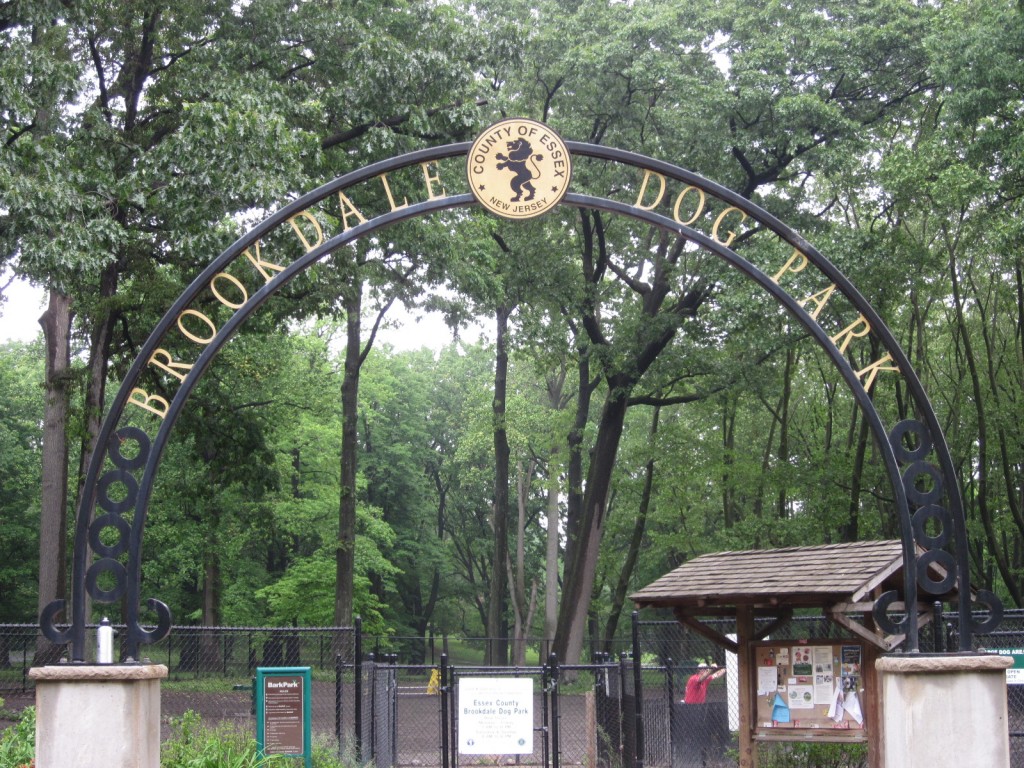 Also known as Brookdale Dog Park and Dog Park at Brookdale, this off-leash facility is part of beautiful Brookdale Park, which in turn is part of the Essex County Parks system. The park has two "host communities" — Bloomfield and Montclair. Here's the official description of the dog park from the Essex County Parks website:
Essex County Brookdale Park Dog Park


The Dog Park in Essex County Brookdale Park opened in November 2007 in a clearing that residents were already using as an informal area to walk their dogs. The dog park is a total 1.2 acres with an 0.8 acre fenced in area for large dogs and a 0.4 acre fenced in area for small dogs. Both sections have a stone dust surface and various pieces of apparatus where the dogs can play and exercise. A steel archway welcomes visitors, and a pathway designed with ornamental brick pavers leads them to the play areas. There are safety enclosures at each entrance to prevent unleashed dogs from running away, time out areas where excited dogs can be brought to calm down, dog washing areas and water fountains.
You can also learn more about the park by visiting the website for the Brookdale Park Conservancy.
Location
Brookdale Park is located in both Bloomfield and Montclair. 
There are entrances for cars on Bellevue Avenue in Bloomfield, Watching Avenue in Bloomfield, and Grove Street in Montclair. 
Parking is available inside the park. You can park in either lot and walk to the dog area; the upper lot, accessible from the Bellevue Ave entrance, is the closest. Parking on the road within the park is also allowed in certain areas; check the signs first. If you park on one of the streets adjacent to the park, please be considerate and respectful of the residents there. There have been complaints about visitors driving in an unsafe manner and leaving dog poop on the street for residents to clean up. We want dog park visitors to make a good impression, so please, use common courtesy. Be respectful of other people's property, and clean up after your dog.
If You Visit: Dog Park Rules

There are plenty of places on the web to read about dog park etiquette. Below are photos of the various rules and regs of the Brookdale Park Dog Park.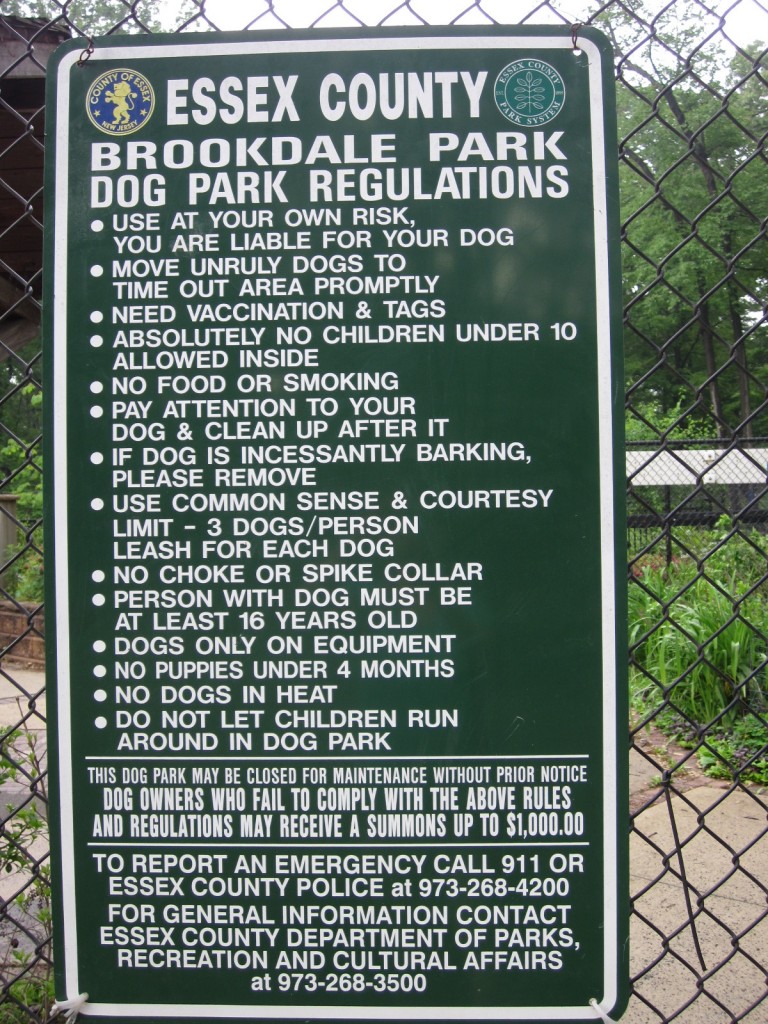 Read before you enter