Today's Dog is Bonnie!
You can often find Bonnie, a two-year old hound mix, in the park weekday mornings with mom Michelle.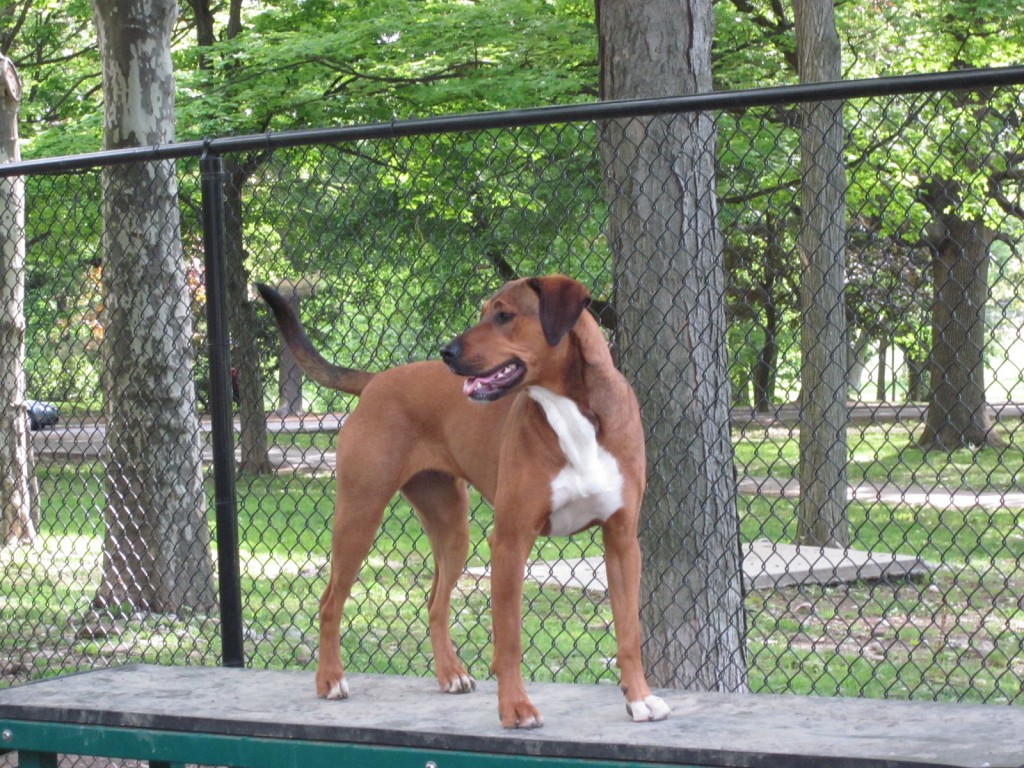 Bonnie on the agility course
Like so many dogs who come to the park, Bonnie is a rescue. "We rescued Bonnie through The Last Resort Animal Rescue in West Milford," her mom explains. " She was found on the streets somewhere in Georgia with her two sisters. After being in a shelter down there for a while they were shipped up here to The Last Resort. We got her December 29, 2010."  It was a great way to start the new year.
Bonnie's soulful brown eyes, adorable floppy ears, and enthusiastic bark are clues to her hunting dog heritage.  "We believe she is part Redbone Coonhound and part Beagle, but no one knows for sure," says Michelle. Whatever her mix, Bonnie obviously enjoys her time at the park, running and romping with friends Lucky and Rufus.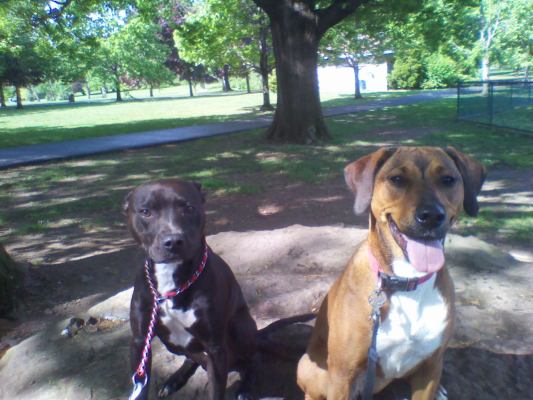 Rufus and Bonnie taking a break at the park
Michelle adds that Bonnie is an ideal family dog, great with her young kids as well as a loyal companion to her and her husband.